Samhain night was wonderful! Here are a few photos of our altar!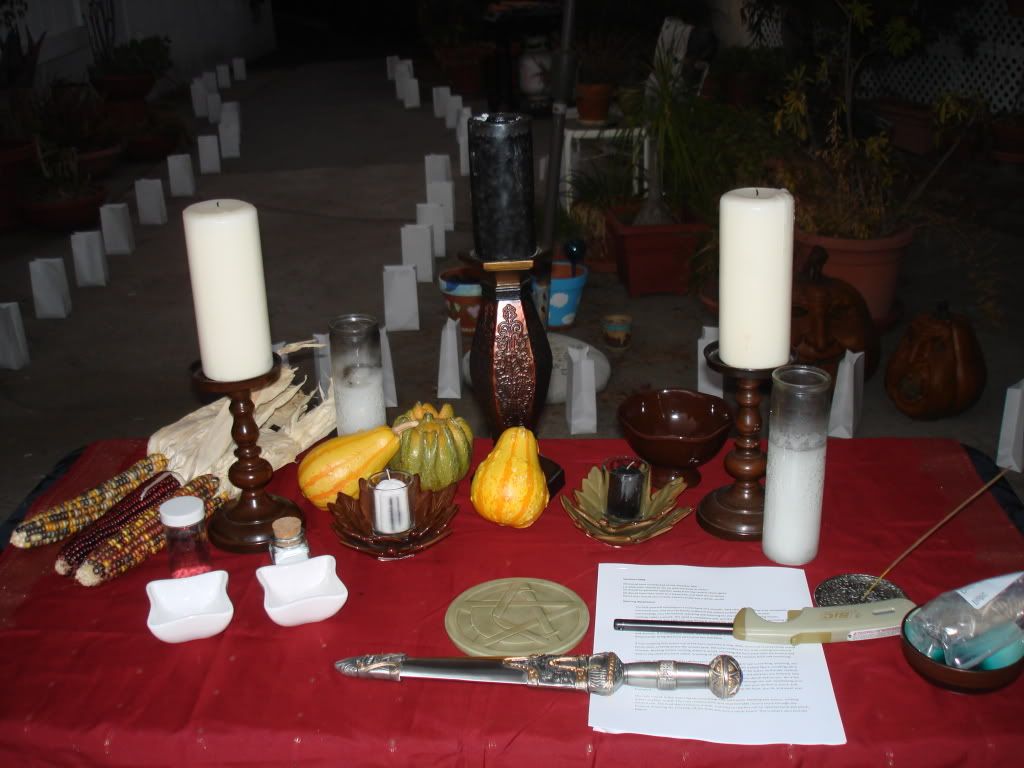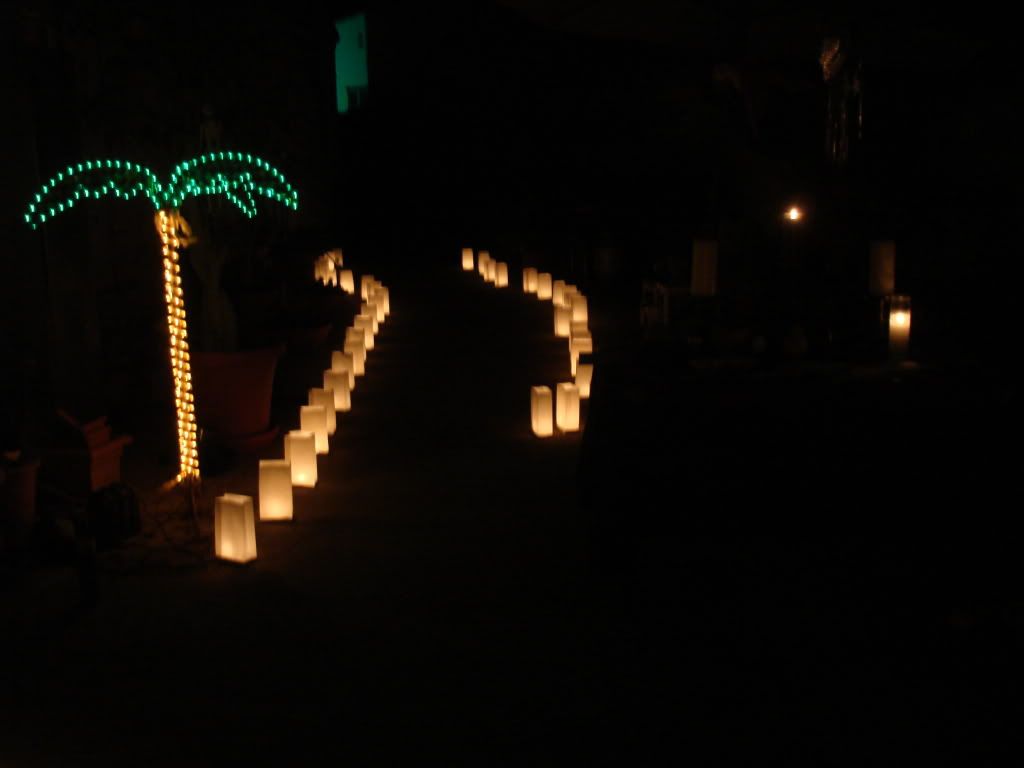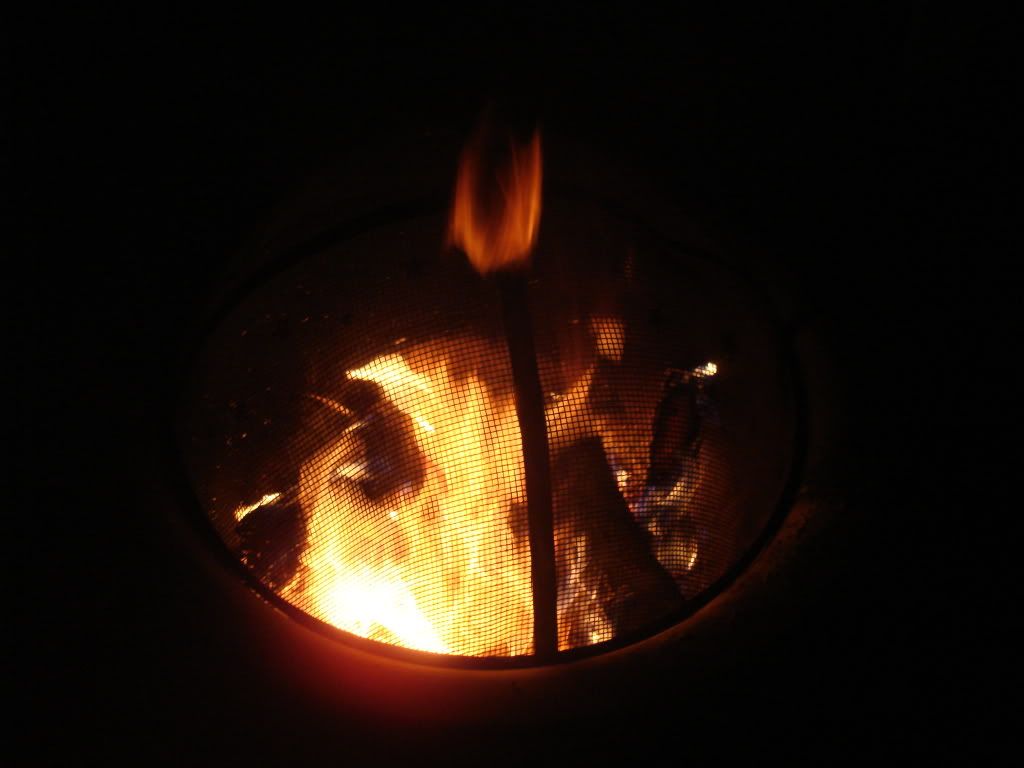 And what Sabbat blog post would be complete without a recipe! And as Samhain is the third harvest festival, the meat harvest, a traditional food to eat is pork. Below is my recipe for Pork pastries.
Pork Empanada/Pasty Things
Makes 16-20
Ingredients:
1 pound ground pork
pork chop seasoning packet
small can of sliced new potatos
dried chopped onions
garlic powder
salt/ pepper to taste
olive oil
Package of 2 refrigerated pie shells
Directions:
1. Take out the pie shells to thaw a bit.
2. Get out a medium sized skillet with raised sides. Drizzle the bottom with olive oil, and turn the burner on medium heat. Put the ground pork in the skillet, and break up with a spoon or spatula. Brown the pork, about halfway through sprinkle half the seasoning packet over the meat, as well as some of the dried chopped onion (to your taste).
3. Open the can of potatoes and dice them. Once the pork is pretty much cooked through, add the potatoes, and shake some garlic powder over the whole pan, stir lightly to get everything seasoned. If it looks a little dry, add more olive oil. Turn off heat.
4. Pre-heat oven to 400 degrees.
5. Roll out a pie crust on parchment paper. Use a wide mouth glass or circle cookie cutter to cut circles (at least 4") out of the pie crust. Repeat with other pie crust. Ball up the rest of it, and roll out to get as many circles as you can.
6. Take each circle and use a rolling pin to flatten into an oval. Spoon a bit of the pork mixture onto the pastry and fold over. Crimp edges with a fork.
7. Place on a baking sheet and cook for 15-20 minutes at 400 degrees.
This is good for potlucks, just refridgerate afterwards, and then warm up in an oven before serving.